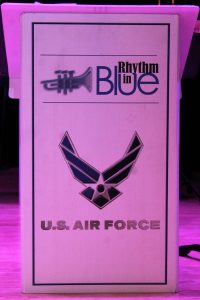 On Monday, February 4, 2019, The U.S. Air Force Heritage of America Band presented Rhythm In Blue at the North Carolina History Center. This music program featured mostly original compositions offered by the jazz band. The eleven-piece ensemble offered a great selection of jazz and swing songs to the packed house.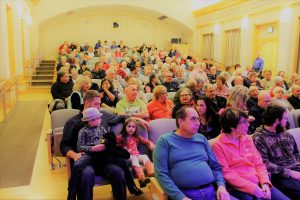 The performance allowed for each player to display their talents with solos being offered by all that joined the stage. Following an opening number performed by the trio on drums, bass, and keys, the brass section came to the stage and Staff Sergeant Melissa Lackore offered the National Anthem.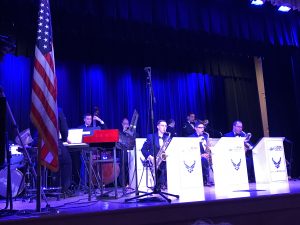 Bass Trombone – Master Sergeant Jason Foster
Baritone Saxophone – Technical Sergeant David Fatek
Drums – Technical Sergeant Michael Henrie
Bass – Technical Sergeant Jordan Kimble
Second Trumpet – Technical Sergeant Mark Nixon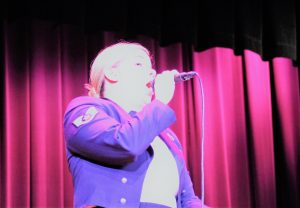 Vocals – Staff Sergeant Melissa Lackore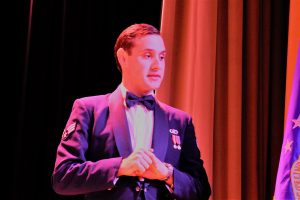 Lead Trombone and Musical Director – Senior Airman John Lloyd
Lead Trumpet – Senior Airman Mark Oates
Tenor Saxophone – Airman 1st Class Michael Ferrante
Alto Saxophone – Airman 1st Class Richard Garcia
Keyboards – Airman 1st Class Ryan Moses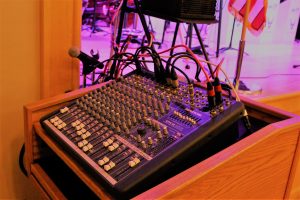 Audio Engineer and Non-Commissioned Officer in Charge – Technical Sergeant Caleb Sanders also help answer my many questions.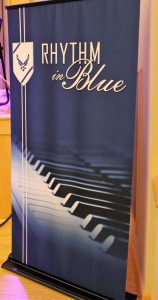 This tour took the band to nine cities. They started in the Raliegh area, offered a couple of performances in the Charlotte area before heading to the down east to offer the final shows in our area. With regard to the music selections for this tour, I learned from Sanders,
"Our Non-Commissioned Officer in Charge typically provides the music director with a vision for the show, then leaves a lot of license for final tune selection in the music director's hands. For this particular tour, we were very much focused on the new material for our upcoming recording project. In addition, we always include a few pieces that evoke our heritage from the Glenn Miller era bands, as well as a few patriotic selections. Two notable pieces on this show were "Mean to Me" which was originally composed in 1929 by Fred E. Ahlert in the style of the Count Basie band which featured our pianist in addition to tenor sax and lead trombone. We also featured our vocalist on a fresh arrangement of "After You've Gone" originally composed by Turner Layton in 1918. Our arrangement was done by our youngest new member, Airman 1st Class Sarah Moyers (currently assigned to a different performing group). There are notable popular recordings of this song by Judy Garland, Ella Fitzgerald, and others, and it stylistically fit well with the intended mood for the concert."
For fans of the big band era that love jazz and swing, be sure to keep up with this band of service men and women. They have a Facebook page:  https://www.facebook.com/heritageofamericaband/.
For those in a position to hire the band, they have a public site for requesting one of their bands. Please visit  http://www.outreachrequests.hq.af.mil/. There is a link in the top left corner to start a "New Request" which contains general eligibility requirements along with information on how to actually request the band for an event.
While in attendance at the New Bern performance captured one of the original compositions on my phone and so I leave you with an original. This is "Not Bored Yet" composed by Adam Braatz, arranged by Technical Sergeant David Fatek.
Written and Submitted by Tracey Stones