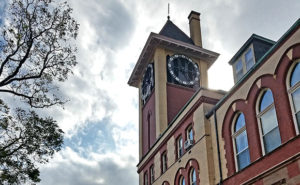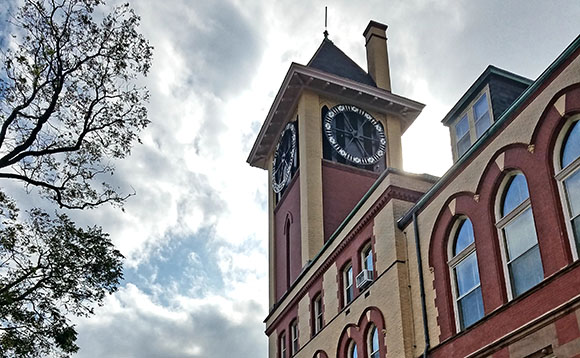 14th: ArtWalk – New Bern, 5:00 p.m. – 8:00 p.m., presented by the Craven Arts Council at the Bank of the Arts. 252-638-2577.
14th: ARTcrawl presented by the Greater Good Gallery, 5:00 p.m. – 8:00 p.m. at the Isaac Taylor House and Gardens, and numerous locations in Downtown New Bern.
14th: Uncorked – A Wine Tasting, 5:00 p.m. at Nautical Wheelers of New Bern. Call 252-514-2553.
14th: "I am Elephant, I am Butterfly" Book Signing by Leslie Tall Manning, 5:00 p.m. – 8:00 p.m. at Next Chapter Books and Art. Call 252-633-5774.
14th: Dayton Vesper Piano Concert, 7:00 p.m. – 8:15 p.m. at the Bank of the Arts. Call 252-638-2577.
14th: Backseat Romeo, 7:00 p.m. at BrÜtopia Brewery. Call 252-631-5142.
14th: Mike Watkins and Friends, 7:00 p.m. – 10:00 p.m. at The Brown Pelican. Call 252-631-5008.
14th: Ravenz Bru Live, 7:30 p.m. at Blackbeard's Triple Play Restaurant. Call 252-635-0322.
14th – 15th: New Bern Home and Holiday Gift Show, Fri: 11:00 a.m. – 5:00 p.m.; Sat: 9:00 a.m. – 4:00 p.m. at the Craven County Fairgrounds. Presented by ENC Live. Call 910-590-0383.
14th – 16th: Disney's Beauty and The Beast, Fri – Sat: 7:30 p.m.; Sun: 3:00 p.m. at the Masonic Theatre. Presented by RiverTowne Players. Call 252-633-3318.
15th: Pancakes for PIE, 7:00 a.m. – 10:00 a.m. at Morgan's Tavern & Grill. Call 252-514-6321.
15th, New Bern Garden Club's Annual Holiday Arrangement Sale, 9:00 a.m. – 2:00 p.m. at the New Bern Farmers Market
15th: Boating Safety Seminars – Navigating Local Waters: 9:00 a.m. – 12:00 p.m. and Suddenly in Command: 1:00 p.m. – 5:00 p.m. at the New Bern Yacht Club. Presented by the New Bern-Oriental area Coast Guard Auxiliary. Call 252-288-4856.
15th: National Wreaths Across America Day at New Bern National Cemetery. Call 252-529-9119.
15th: 20th Annual Christ Church Cookie Walk, 10:00 a.m. to 1:00 p.m. at the Harrison Center. Call 252-631-1312.
15th: Havelock Christmas Parade, 10:00 a.m. – 12:00 p.m. Call 252-444-6429.
15th: Masquerade: A Candlelight Christmas Celebration (Night Two), 4:30 p.m. – 9:30 p.m. at Tryon Palace. Call 252-639-3524.
15th: Push Play and 30 Seconds Rocks Music, Bingo and Dance, 7:00 p.m. at Blackbeard's Triple Play Restaurant. Call 252-635-0322.
15th: Live Music with Tiffany Elaine and Friends, 7:00 p.m. – 10:00 p.m. at BrÜtopia Brewery. Call 252-631-5142.
15th: The Raucous Brothers, 8:00 p.m. – 11:00 p.m. at The Brown Pelican. Call 252-631-5008.
16th: The Christmas Cantata, 11:00 a.m. and 3:00 p.m. at Centenary United Methodist Church. Call 252-637-4181.
16th: Special Musical Service of Lessons & Carols, 5:30 p.m. at Christ Episcopal Church, 320 Pollock St. Call 252-633-2109.
For Live Entertainment and Music, check out the happenings at the City Stage, visit NCMZ.live, or New Bern Music Calendar Facebook page.
Check out Jungle Jump of New Bern – it's an indoor bounce arena with an obstacle course and arcade games (772-3742); watch a movie at the Bear Town Cinema 6 (638-1820); go skating at Rollerland (633-3804), solve a mystery at the Bear Towne Escape Room (919-288-4764), or try paramotoring with ParaFlight (703-963-7389). Do you prefer ballroom dancing? Visit the Rivertowne Ballroom (637-2003).
Take advantage of over 20 parks and recreation facilities maintained by New Bern Parks & Recreation (639-2901) and Craven County Recreation & Parks (636-6606). Introduce your dog(s) to new friends or just let them run around at the Down East Dog Park at Glenburnie Park, please know that you need to register first and receive the gate code before you can enter (639-2901).
Visit the New Bern-Craven County Library as they have a lot of fun programs, events, and resources! They offer children's programs, computer usage and technology workshops, book clubs, writer's workshops, open mic night, live music, children's theatre, movie screenings and rentals, meeting rooms, historical and genealogy research, and much more! (638-7800).
Learn more about our town by taking a self-guided walking tour or have locals take you on a tour: African American Heritage Tour, Architectural Walking Tour, and Churchs & Cemeteries Tour, Historic Homes Tour, Revolutionary War Heritage Tour, and Walk to Remember Tour (based on Nicholas Sparks books) (637-0250); Bear Town Bears self guided tour; New Bern's Civil War Battlefield Park (638-8558), Scenic Airplane Ride by Tradewind Aviation (636-0716), and Trolley Tour (637-7316).
Take a walk in the woods in the Croatan National Forest. The forest's habitat has carnivorous plants like the Venus flytrap, pitcher plant, sundew, butterwort, bladderwort among other exotic plants. The Croatan spans approximately 160,000 acres and is located in New Bern's backyard. It's a sanctuary for black bear, deer, wild turkey, quail, coyote, bald eagle, beaver, bobcat, porcupine, American alligator, red-tailed hawk, and other wildlife you may see. For maps and more information, talk to the people at the Croatan National Forest's Ranger's Station on Hwy 70 E (638-5628).
Listen to our latest Podcast to hear more about the latest happenings in New Bern and Beyond:
If you don't have time to listen to the entire episode, click here to see the show notes and listen to parts of the episode.
What are you doing this weekend?
Tell us what you think sending us an email. Visit New Bern Now's Facebook page or sign up for the latest updates by submitting your email address in the right margin on New Bern Now's website.
Wendy Card