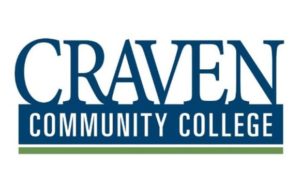 Craven Community College's (Craven CC) Adult Enrichment Program (AEP) will host a symposium entitled "Stop the Cravin'!" in an effort to promote substance abuse education, prevention and intervention. This event will take place at Orringer Hall on the New Bern campus from 8:30 a.m. to 12:30 p.m. Thursday, Sept. 27.
The event will host a diverse panel of speakers from the local health care system, local and state law enforcement and community-based organizations. It will provide statistics for the area, health effects and the science behind the many aspects of addiction, case studies and firsthand accounts from those in the medical field, and law enforcement considerations and viewpoints. There will also be perspectives shared by former addicts, an emergency room charge nurse and a local high school student.
Professional panelists include Kenneth W. Wilkins, Jr., MD, FACP, endoscopist and president of Coastal Carolina Health Care, PA; Matt Knight of the NC Task Force for Safe Schools and NC Alcohol Law Enforcement (ALE) branch; and Henry D. Beckwith, PsyD, a licensed psychologist.
Participants will learn how to recognize the signs and symptoms of opioid and substance abuse and how to intervene and prevent future addictions. Equipping people with knowledge so they know what to do in such situations can ensure that loved ones don't become just another statistic.
"I feel that the symposium is important on a level whether the crisis has hit home, whether you are a parent, whether you are an educator or if you are in the trenches of this crisis," said Megan Johnson, Craven CC's adult enrichment coordinator. "We all need to have our boots on the ground so we can tackle this as a community."
The cost for the four-hour event is $20 and CEUs are available for eligible professionals. Doors open at 7:45 a.m. and light refreshments will be served.
To register or find out more information, contact Megan Johnson at 252-638-7273, johnsonm@cravencc.edu or visit CravenCC.edu/aep/enrichment-special-interest/#stop.
About Craven Community College
Founded in 1965, Craven Community College (Craven CC) is part of the North Carolina Community College System. With campuses in New Bern and Havelock-Cherry Point, Craven CC serves about 3,200 curriculum students and more than 10,000 continuing education students each year. The college offers a wide range of associate degree and certificate programs, as well as college transfer courses, career and occupational offerings, partnerships with four-year universities, specialized workforce training options, developmental studies and basic skills classes. The Lifetime Learning Center and Adult Enrichment Program offer lifelong learning opportunities. Craven Early College High School programs are available on both campuses. Craven CC is also home to Public Radio East, one of the few community colleges nationally with this distinction. For more information about the college, visit www.cravencc.edu.
Submitted by: Craig Ramey, Director of Communications, Craven Community College