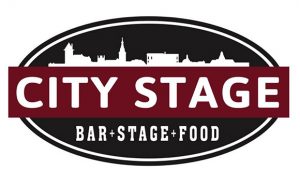 September 1st at 8 p.m. – 12 a.m. "Cirque Du Smash" An Evening of Aerial Performance Art. Smash Studios presents the first in their exciting series of Cirque themed events.! Artists will perform acrobatics and dance with Aerial Silks, and the Circus Lyra, an aerial hoop suspended in the air. The musical theme for the night is Smash of Rock! Tickets $10.
September 4th at 7 p.m. Parker Millar's Local Band Night featuring Jimmy and Lazaris Pit. Up and coming bands from our local scene and touring bands from across the region. This month join four piece rock band Jimmy and psychedelic improvisational band Lazaris Pit for an evening of musical mayhem as they join Parker and his lineup of unusual suspects for some unexpected thrills and chills.
September 5th and September 12th at 7 – 10 p.m. American Songbook with John Van Dyke. John Van Dyke takes the stage for an evening of Jazz, Broadway and Contemporary Pop Standards. For more than 30 years John has been performing in clubs and theatres from Miami to Los Angeles and for the past decade he has been a regular on our local music and theatre scene.  No Cover Charge!
September 19th and 26th, 7 p.m. Pub Trivia Returns. Beginning September 9th City Stage will present Pub Trivia every Wednesday night. Come and test your Trivia skills for an opportunity to win great prizes and have fun with friends! It's all about bringing people together! Our Kitchen and Bar will have some tasty offerings to compliment the evening. No Cover charge.
Thursdays in September Evening Serenade with Alisa Mike at 7 p.m. Popular local singer Alisa Mike serenades us with jazz standards from the Great American Songbook, as well as other classics through the years and ones in the making. Her dynamic vocal range, artistic phrasing and interaction with the audience make for a delightful evening! No Cover Charge. Artist Donations Encouraged. Table reservations are recommended. Call 252-631-5122.
September 7th at 7 p.m. Stand up Comedy Showcase with Matt White and Friends. Winner of the "2012 Port City Top Comic" and 2013 "Carolina's Funniest Comic", Matt White's brand of observational humor mixed with improv and theatre elements engages audiences and leaves them giggling for days. $8 Cover Charge.
September 7th at 10 p.m. Latin Dance Night. Salsa, Bachata, Meringue, and Cha-cha cha! Our Bartenders will be offering some cool Latin drink specials. No Cover charge.
September 8th at 7 p.m. Aloha Habibi. Radiance Aglow & Kaitlyn Bellydance Present "Aloha Habibi". An Evening of Hula, Bellydance & Fire Performances featuring local and regional acts. From the tropical breezes of Polynesia, to the sun swept sands of the Sahara, an evening of performances featuring Hula and Middle Eastern dance and celebrating the beauty of timeless feminine movement. This is an All Ages Family Friendly Event. Tickets $8 in advance, $10 at the door.
September 11th at 7 p.m. A Poetry Happening hosted by Melissa Black. City Stage is presenting monthly interactive events to promote and nurture the Arts Community in New Bern. This month we are featuring A Poetry Happening hosted by Melissa Black This is an open event and all forms of Poetry are welcome. The evening will include an Open Mic session and an interactive Round Robin. Starting at 7:30 p.m. Open Mic with five minute limits and begin passing the Composition Book. We will close out the evening with a reading of the piece that we have all written together. No Cover Charge.
September 14th at 8 p.m. Singer Songwriter Jon Shain. Jon Shain is a veteran singer-songwriter who's been turning heads for years with his words, his fiery acoustic guitar work, and his evolved musical style – combining improvised piedmont blues with bluegrass, swing, and ragtime. Tickets $12. Table reservations recommended.
September 14th at 10:30 p.m. – 1 a.m. Karaoke at City Stage! Brush up your vocal skills and get ready to take center stage! No Cover Charge.
September 15th at 8 p.m. – 12 a.m. Madame Z's September Pride. Madame Z and The Pollock Drag Divas are back for another unique and unforgettable evening of Fabulousness! It's a dance party and a show you will not want to miss! Tickets $8.
September 18th and 25th at 7 p.m. – 9 p.m. Jim Kohler and friends. With a unique style all his own, Jim Kohler is one of the last true blues players. Having played for over 20 years with blues legends.
September 21st at 7:30 p.m. The Music of Paul Simon. John Van Dyke and friends will present the music of popular singer songwriter Paul Simon. Spanning the decades from the early Art Garfunkel collaborations, to the memorable classics of his solo career. Tickets $15.
September 22nd at 7 p.m. Folks Journal Presents Backwater Blue Grass. Tickets $10.
September 28th at 7:30 p.m. Sometimes Lions. Tickets $8.
September 29th at 7 p.m. Improv Comedy Night Featuring Walk In Bathtub. Audience's are part of the show! Give us your suggestions and watch us create hilarious unscripted scenes right before your eyes! This month featuring Walk in Bathtub, New Bern's own Improv Team! Tickets $7.
September 29th at 10 p.m. Dance Party and Lip Sync Challenge. Put on your Red Shoes and dance all night! Bring your friends and take the stage for a chance to win prizes in our Lip Sync Challenge. You choose the music! No Cover Charge.
For more information, visit The City Stage at The City Laundry, 901 Pollock St.
Submitted by: John Van Dyke, The City Laundry