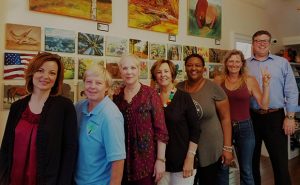 Episode 96
Find out the latest information about our beautiful and happening town of New Bern and Beyond. Beyond, meaning our travels throughout Eastern North Carolina.
During this show, New Bern Now's Podsquad: Colleen Roberts (City of New Bern), George Oliver (Oliver & Cheek, PLLC), Susan Moffat-Thomas, and I talked about all kinds of positive things happening in our community! Kathy Morrison, Alisa Evans Mike, and Tracey Stones joined us as Special Guests.
Listen to our podcast show here:

If you didn't know, The Podsquad meets every other Thursday to record the bulk of the podcast. We also do phone interviews throughout the week and insert the recording into the next podcast.
This Podcast's Sponsor is Tracey Stones Productions, publisher of NCMZ.live and is bringing concerts to the parks in our community and here to help bands and venues connect people to music. Check out TraceyStonesProductions.com and NCMZ.live. For more information, call Tracey at 318-789-6929.
Show Notes:
2:21 – Susan's Trip to Greece with Craven Community College's Lifetime Learning Center
5:00 – Salute to Women of the Military: Her Past and Our Present
8:03 – Interview with Singer, Alisa Evans Mike
15:06 – Interview with Tracey Stones, owner of Tracey Stones Productions and NCMZ.live
36:02 – Interview with Kathy Morrison, New Bern Historical Society about The Harriet Marks Scholarship and New Bern Then & Now, Again
41:14 – Pollinator Week at Tryon Palace
41:29 – Jonkonnu Workshop
41:50 –  Coastal Carolina Taxpayers Association Meeting with Speaker Tami Fitzgerald, Executive Director of NC Values Coalition
42:08 – Behind The Scenes: Conservation Lab
42:23 – Girls Night Out and Networking Social – 1 year Anniversary Party
42:42 – Juneteenth Celebration of New Bern
42:52 – Pollinator Garden Tour
43:08 – Bite of the Nite to benefit MERCI Clinic
44:06 – "Honey Bee Day"
44:45 – The Great Trent River Raft Race
46:29 – "Monarch Butterflies" Lecture with River Bend Community Organic Garden
46:46 – Dapper Dudes with Personal Development Consultant Johnny Ward
47:37 – "Disneynature – Wings of Nature" Movie
47:49 – At The Gallery: Season Finale performed by Yolanda Hall and Stephan Anderson
48:11 – Tracey Brenneman Live
46:23 – Jonkonnu Workshop and Behind The Scenes: Costume Shop
48:53 – North Carolina Symphony Performance
49:05 – Roundtable – Business Insurance Essentials
49:19 – The Lego Movie – Summer 2018 Children's Movies Series
49:33 – The Little Mermaid – Summer 2018 Children's Movies Series
49:41 – "Footloose on the Neuse" Summer Concert Series: Jukebox Revolver (Variety)
50:10 – 7th Annual New Bern Run for the Warriors
50:20 – Peace Soldier Live
50:30 – New Bern Community Drum Circle
51:01 – The Glorious Forth
51:18 – Fourth of July Celebration at Lawson Creek and Union Point Parks
52:45 – A Limited Engagement 4th of July
53:02 – The City of New Bern's new website NewBernNC.gov
53:49 – "Boots vs. Badges Softball Game" – New Bern Police Department vs. New Bern Fire Department at Ft. Totten Park benefiting Religious Community Services
54:44 – "Battle of the Badges" Blood Drive
56:43 – Daytrippin'
– Black Panther Movie at Cable Paradise Park
– 5th Annual Carroll Dashiell Greenville Grooves Music Festival
– 38th Annual Pamlico County Croaker Festival
Tune into our latest Podcast episodes on our ITunes and Libsyn Channels. You can also listen to the show on New Bern's News Talk Radio Station 103.9FM and 1450AM. Special thanks to Mike Afflerbach, owner of New Bern's News Talk Radio Station, for airing our entire podcast show every Wednesday at 8am and 5pm.
We'll be back on July 1, 2018.
Special thanks to Mike Lentz and Lisa Bisbee-Lentz for letting us record our Podcast in the Isaac Taylor House!
Please let us know if you have any comments, suggestions, or would like to set up an interview and spread the word about a special event or other interesting topic. Send me an email or give me a call at 252-259-6853.
Wendy Card