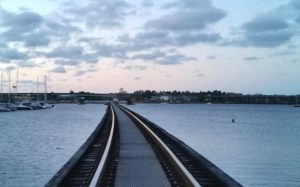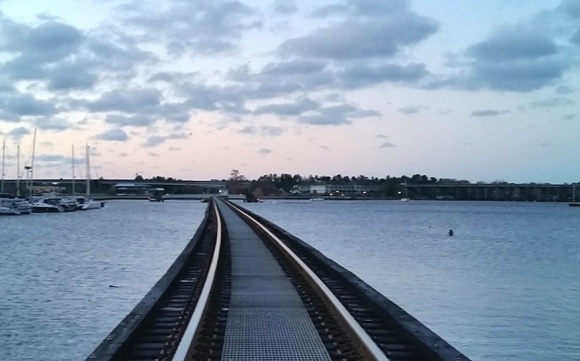 1st – 31st: Tryon Civitan Food Drive benefiting Religious Community Services, drop off location is the UPS Store, 1822 S. Glenburnie Rd. Call 252-637-7500.
15th: Behind The Scenes: Gardens, 2:00 p.m. – 3:00 p.m. at Tryon Palace's Waystation.  Call 252-639-3500.
15th: 2018 Salute to our Veterans, 6:00 p.m. at the Havelock Events and Tourist Center. Presented by the Havelock Chamber of Commerce. Call 252-447-1101.
15th: Garden Growing Tomatoes Successfully Workshop, 6:30 p.m. at the River Bend Town Hall. Presented by the River Bend Community Organic Garden and Education Center. Call 252-634-3192.
15th: "Back The Blue" honoring Law Enforcement Officers, 7:00 p.m. at Stanly Hall Ballroom, 305 Pollock St. Presented by the Coastal Carolina Taxpayers Association.
16th: Coastal Women's Forum Luncheon with Speaker Colleen Roberts, 11:30 a.m. – 1:00 p.m. at the New Bern Golf and Country Club.
17th:  Girls Night Out and Networking Social, 5:30 p.m. – 8:30 p.m. Circa 1810 Bar at the Harvey Mansion. Presented by New Bern Housewives in the City. Call 919-349-4455.
17th: African American Lecture Series: From Segregation to Integration, 7:00 p.m. – 8:00 p.m. at the North Carolina History Center. Call 252-639-3500.
18th: Lunch and Learn: They Mystery of the Officer's Portrait, 12:00 p.m. – 1:00 p.m. at the North Carolina History Center. Call 252-639-3500.
18th: Art-B-Cue Art Opening, 3:00 p.m. – 8:00 p.m. at the Sanctuary Gallery, 2601 Trent Rd. Call 252-571-8562.
18th – 19th: New Bern River Homes Tour 2018, 10:00 a.m. – 4:00 p.m. Call 252-633-6448.
18th – 19th: Sweeny Todd, 7:30p.m. at the New Bern Civic Theatre. Call 252-633-0567.
19th: Pancake Pursuit 5K & 10K, 7:45 a.m. – 9:45 a.m. at Taberna Country Club. Call 252-902-9712.
19th: The Pepsi Cup Golf Tournament "Make the Hole, Make a Difference", sign-in: 8:30 a.m. at Minnesott Beach Golf & Country Club. Presented by Pamlico Community College Foundation. Call 252-249-1851 ext 3084.
19th: Basic Pistol Course, 9:00 a.m. – 5:00 p.m. at the New Bern National Guard Armory, 301 Glenburnie Rd. Presented by BEAR Tactical Solutions. Call 304-790-4705.
19th: Local Waters Knowledge Class, 9:00 a.m. – 12:00 p.m. at the New Bern Riverfront Convention Center. Call 252-672-1653.
19th: Adoption Event featuring dogs from Colonial Capital Humane Society, 11:00 a.m. – 2:00 p.m. at Petsense of New Bern, 2025 S. Glenburnie Rd. Call 252-636-0460.
19th: Bingo Night 6:00 p.m. – 10:00 p.m. at Craven County Fairgrounds. Call 252-636-0303.
19th: At The Gallery: Paul Simon performed by John Van Dyke, 7:00 p.m. – 9:00 p.m. at the Bank of the Arts. Presented by the Craven Arts Council and Gallery. Call 252-638-2577.
20th: African American Heritage Tour, 2:00 p.m. – 3:00 p.m. at Tryon Palace's Waystation.  Call 252-639-3500.
There are also all kinds of things to do in and around town. To name a few, take advantage of over 20 parks and 3 recreation centers maintained by New Bern Parks & Recreation and Craven County Recreation & Parks. Play disc golf at Glenburnie Park and Creekside Park, roller skate at Rollerland, go horseback riding at Equidae Farms (288-9706), or check out the Bear Towne Escape Room.
Visit the New Bern-Craven County Library for free classes, reading programs, movie rentals, etc.
Watch a movie at the Bear Town Cinema 6.
Take a self-guided walking tour or have locals take you on a tour: Cruise the Neuse Boat Tours (876-7232), Pedi-Bear Tours (649-3839), Scenic Airplane Ride by Tradewind Aviation (636-0716), Tugboat of New Bern Cruises (919-306-5712), and Trolley Tour (637-7316). Call New Bern Tours for more options (637-7316).
Tour the New Bern Civil War Battlefield Park. It's not only for Civil War Buffs, but it's a perfect place to take a walk in the woods (with your dog), picnic, or sit on a bench and watch the wildlife.
Take a walk in the woods in the Croatan National Forest. The forest's habitat has carnivorous plants like the Venus flytrap, pitcher plant, sundew, butterwort, bladderwort among other exotic plants. The Croatan spans approximately 160,000 acres and is located in New Bern's backyard. It's a sanctuary for black bear, deer, wild turkey, quail, coyote, bald eagle, beaver, bobcat, porcupine, American alligator, red-tailed hawk, and other wildlife you may see. For maps and more information, talk to the people at the Croatan National Forest's Ranger's Station on Hwy 70 E (638-5628).
Listen to our latest Podcast to hear more about the latest happenings in New Bern and Beyond:

If you don't have time to listen to the entire episode, click here to see the show notes and listen to parts of the episode.
Tell us what you think sending us an email. Visit New Bern Now's Facebook page or sign up for the latest updates by submitting your email address in the right margin on New Bern Now's website.
Wendy Card