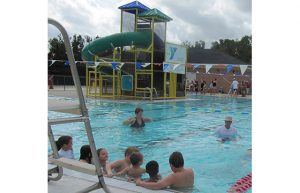 We've done our best to compile a list of organizations that offer summer camps for the kids!
Please let us know if you are aware of any other summer camps and we'll add them to the list. Thank you!
Aviation Summer Flight Camp (Tradewind Aviation), 820 Aviation Dr., 636-0716
Boys & Girls Clubs of The Coastal Plains, 355-2345
Camp SMILE, (Creekside Recreational Therapy Services & New Song Church), melissa.lewis@creeksiderts.org
Camp Caroline, 3398 Janiero Rd., Arapahoe, 299-3157
Camp Sea Gull and Camp Sea Farer, 2744 Seafarer Rd., Arapahoe, 249-1212
Craven Community College Camps, 638-7200
Don Lee Center, 315 Camp Don Lee Rd., Arapahoe, 249-1106
Down East Dance, 2201 Trent Rd., 633-9622
Elementary Engineering Camp, Havelock Tourist & Event Center (Eastern Carolina Aviation Heritage Foundation), 444-4348
E.M.P.O.W.E.R. Summer Camp – Afterschool Program (Easter Seals UCP), 1722 Trent Blvd., 670-5450
New Bern Arts and Wellness Center, 919 Broad St., 497-8928
New Bern Parks and Recreation, Stanley White Recreation Center and West New Bern Recreation Center, 639-2912
NC State/Craven Community College Middle School Engineering Camp (Craven Community College, Havelock Campus), 444-3357
North Carolina Coastal Pines Girl Scouts, 800-284-4475
Play Date, 1910 S. Glenburnie Rd., 633-5557
RiverTowne Players Theatre Camp, 514 Hancock St., 252-633-3318
Twin Rivers YMCA, 100 YMCA Ln., 638-8799
Wanda Kay School of Dance, 2117 S. Glenburnie Rd., 636-2811
Youth Theatre Summer Workshop (New Bern Civic Theatre), 414 Broad St., 634-9057
Tell us what you think sending us an email. Sign up for the latest updates by submitting your email address in the right margin on New Bern Now's website.
Wendy Card