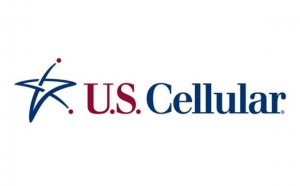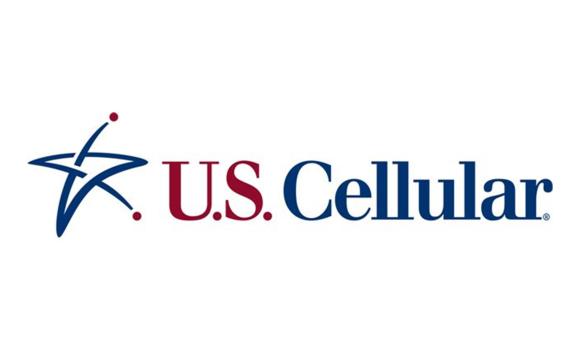 The first cellphone call was 45 years ago
On April 3, 1973, Motorola engineer Martin Cooper stood in midtown Manhattan and placed a phone call to the headquarters of Bell Labs in New Jersey (1) from his new innovation, the first cellular phone. This one act would forever change the way we communicate – allowing people to make calls from anywhere. During the early years of cellphones, users handled expensive "brick-like" devices which had a single function – to make phone calls.
Cellphones have since become integral to our lives with more functions including cameras, text messaging and internet access. The vast majority of Americans – 95 percent – currently own a cellphone, according to Pew Research Center (2). Meanwhile, a recent U.S. Cellular survey (3) found that 61 percent of respondents don't leave home without their phone.
The evolution of and increased reliance on cellphones has been revolutionary, as you can now do almost anything on your phone. Some highlights are:
– 1984: More than ten years after Motorola's DynaTAC cellphone, the first truly portable phone, the Motorola DynaTAC 8000x, was created and was made available to consumers, costing nearly $4,000 per device4. The device weighed more than two pounds and provided users with 35 minutes of talk time5.
– 1989: The first flip phone was introduced – the Motorola MicroTAC. It was the first pocketsize phone and provided twice the battery life, allowing for more than one hour of talk time.
– 1992: The first text message ("Merry Christmas") was sent. Soon after phones were introduced with full QWERTY keyboards, the first of which was the Nokia Communicator 9000 released in the mid-1990s (6).
– 1993: The first "smartphone" was introduced by IBM. The Simon Personal communicator could be used for calls, faxes and text messages. It also featured a built-in calendar, address book, notes folders and appointment scheduler.
– 2000: Sharp launched the first cellphone with a camera.
– 2007: Apple's first iPhone was introduced and boasted an all-in-one digital music player, camera and Internet-enabled PDA device equipped with a touch interface that replaced the traditional QWERTY keyboard.
– 2008: The first Android phone, the HTC Dream Slider, was made available to consumers.
– 2010: The first 4G device was introduced in the U.S. The HTC Evo (7) offered a larger touchscreen, two cameras, GPS navigation, HDMI output and mobile hotspot capability.
– 2017: The iPhone X offered the first facial recognition security feature on smartphones.
"As we celebrate the 45th anniversary of the cellphone, it's inspiring to reflect on the past and exciting to imagine what the future holds for the cellphone," said Jeremy Taylor, director of sales for U.S. Cellular in eastern North Carolina. "Coupled with innovations such as augmented reality and smart technology, the cellphone will continue to enhance the way we communicate."
U.S. Cellular provides insight on newer trends and the future of mobile devices:
– Smartphones: The future of smartphones will most likely center around the device's camera (8) and how they can interact with people and spaces around them. With the help of augmented reality (AR), home owners can take a photo of a piece of furniture while shopping and then view it as if they were sitting in their own living room with the click of a button. Other possibilities could involve interactive experiences at museums and retail stores allowing users to take a photo of a display and see it come to life. Many tech industry experts predict that AR will transform smartphones (9).
– Wearable devices: Today, 22 percent of smartphone owners also own a wearable connected device, such as an Apple Watch, Samsung Watch or Fitbit, and, nearly 40 percent of respondents surveyed by U.S. Cellular are considering purchasing such a device in the coming year. (10)
– Smart glasses: Apple reportedly is working on a pair of consumer-friendly smart glasses (11) that will come with the ability to download AR apps onto them.
– Virtual reality (VR): While VR technology isn't new itself, affordable virtual reality headsets have transformed its usage with new content being developed regularly.
(1) CNet: The First Call from a Cell Phone Was Made 40 Years Ago Today
(2) Pew Research Center: Mobile Fact Sheet
(3) & (10) Between Nov. 8-17, 2017, a total of 706 online interviews were conducted among a nationally representative sample by Consumer Insights, in partnership with Maritz CX
(4) Time: The 50 Most Influential Gadgets of All Time
(5) Huffington Post: For the Cell Phone's 40th Birthday, the 8 Most Important Cell Phones Ever
(6) Mashable: A Brief History of Text Messaging
(7) Wired: Wired Explains: Everything You Need To Know About 4G Wireless
(8) The New York Times: The Smartphone's Future: It's All about the Camera
(9) Computer World: The Augmented Reality Boom Will Transform Phones (And Business)
(11) Business Insider: The Fight to Replace the iPhone and Other Smartphones Is On – Here's What to Watch For in Round One
About U.S. Cellular
U.S. Cellular is the fifth-largest full-service wireless carrier in the United States, providing national network coverage and industry-leading innovations designed to elevate the customer experience. The Chicago-based carrier offers coverage where the other carriers don't and a wide range of communication services that enhance consumers' lives, increase the competitiveness of local businesses and improve the efficiency of government operations. For the third time in a row, U.S. Cellular has the Highest Wireless Network Quality Performance, according to J.D. Power's twice-annual U.S. Wireless Network Quality Performance Study, and 99 percent of customers have access to 4G LTE speeds. To learn more about U.S. Cellular, visit one of its retail stores or www.uscellular.com. To get the latest news, promos and videos, connect with U.S. Cellular on Facebook.com/uscellular, Twitter.com/uscellular and YouTube.com/uscellularcorp.
Submitted by: Melissa McIntyre, Public Relations Counsel, U. S. Cellular