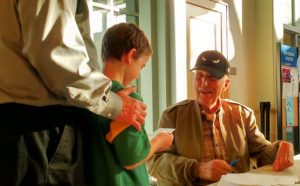 Due to Weather Related Closure of Tryon Palace NC History Center
The New Bern Historical Society regrets to announce that the presentation by Historian Ed Bearss, Had I Been A Civil War Soldier, scheduled for this Sunday, January 7 at 2pm has been cancelled due to the weather-related closure of the Tryon Palace NC History Center.
We regret the inconvenience and are working to reschedule as soon as possible.  For those who would like a refund of their $10 donation to New Bern Battlefield Park, please contact the Historical Society at 252-638-8558.
For details, contact the New Bern Historical Society administrative offices at 252-638-8558.
Submitted by: Kathy Morrison, New Bern Historical Society