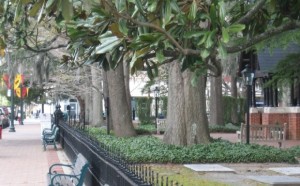 26th – 27th: Howl-O-Ween Adoption Event at Petsense New Bern.  Presented by the Guardian Animal Foundation. Call 252-636-0460.
26th – 28th: Ghostwalk 2017: Heroes and Hooligans "They Walk Among Us", Thurs: 6:30pm – 9:30pm; Fri: 5:30pm – 9:30pm. Presented by the New Bern Historical Society. Call 252-638-8558.
27th: Annual Parade of Preschoolers, 9:30am, parade down Middle St. to Union Point Park. Presented by the New Bern Parks & Recreation.  Rain location is at West New Bern Recreation Center, 1225 Pinetree Dr. Call 639-2902.
27th: The Sanctuary Gallery's Open House, 5:00pm – 8:00pm at 2601 Trent Rd. Call 252-571-8562.
27th – 31st: 2nd Annual Haunted Temple, 7:00pm at 403 E. Front St. Presented by the Sudan Burnouts.
28th: WRNS Run, Witch, Run for St. Jude, 7:00am – 10:00am at Union Point Park. Call 888-682-9767.
28th: New Bern Farmers Market, 8:00am – 2:00pm at 421 S. Front St. Call 252-633-0043.
28th: New Bern Walk to End Alzheimer's, 10:00am – 1:00pm at the Galley Stores and Marina. Call 919-803-8285.
28th: All Hallows Eve, 10:00am – 3:00pm at Tryon Palace. Call 252-639-3500.
28th: Ride for Kids with Autism and Special Needs, 11:00am – 6:00pm at Harley Davidson of New Bern. Presented by Creekside Recreational Therapy Services. Call 252-349-0220.
28th: Trick or Treat in the Street, 3:00pm – 6:00pm in Downtown New Bern. Presented by the Downtown Business Council.
28th: Harvey Halloween Costume Party with Stvtic CheeZ, 10:00pm – 2:00am at the Harvey Mansion. Call 252-635-3232.
29th: North Carolina Symphony "Peter & the Wolf", 3:00pm at the New Bern Riverfront Convention Center. Call 919-733-2750.
29th: Fall Festival, 4:00pm – 6:00pm at Christ Church. Presented by Christ Church EYC. Call 252-633-2109.
For the entire month of October, The Tryon Civitans in conjunction with The UPS Store of New Bern is sponsoring their 10th Annual Peanut Butter Drive to benefit Religious Community Services. Drop off location is The UPS Store, 1822 South Glenburnie Rd. between 8:00am and 6:00pm. Monday – Friday and 8:00am – 4:00pm on Saturdays. Call 252-637-7500.
There are also all kinds of things to do in and around town. To name a few, take advantage of over 20 parks and 3 recreation centers maintained by New Bern Parks & Recreation and Craven County Recreation & Parks. Cool off at the New Bern Aquatic Center or George Street Spray Ground. Play disc golf at Glenburnie Park and Creekside Park, roller skate at Rollerland, go horseback riding at Equidae Farms (288-9706), or check out the Bear Towne Escape Room.
Visit the New Bern-Craven County Library for free classes, reading programs, movie rentals, etc.
Watch a movie at Neuse Blvd Cinema or Bear Town Cinema 6.
Take a self-guided walking tour or have locals take you on a tour: Bear Foot Kayaks (229-4846); Bolero Sailing Charters, 300 E. Front St. (670-5879); Cruise The Neuse Pontoon Boat Tours, (876-7232); Pedi-Bear Tours (649-3839); Scenic Airplane Ride by Tradewind Aviation (636-0716); Tugboat of New Bern Cruises (919-306-5712); and Trolley Tour (637-7316). Call New Bern Tours for more options (637-7316).
Tour the New Bern Civil War Battlefield Park. It's not only for Civil War Buffs, but it's a perfect place to take a walk in the woods (with your dog), picnic, or sit on a bench and watch the wildlife.
Take a walk in the woods in the Croatan National Forest. The forest's habitat has carnivorous plants like the Venus flytrap, pitcher plant, sundew, butterwort, bladderwort among other exotic plants. The Croatan spans approximately 160,000 acres and is located in New Bern's backyard. It's a sanctuary for black bear, deer, wild turkey, quail, coyote, bald eagle, beaver, bobcat, porcupine, American alligator, red-tailed hawk, and other wildlife you may see. For maps and more information, talk to the people at the Croatan National Forest's Ranger's Station on Hwy 70 E (638-5628).
Listen to our latest Podcast to hear more about the latest happenings in New Bern and Beyond:

If you don't have time to listen to the entire episode, click here to see the show notes and listen to parts of the episode.
What are you doing this weekend?
Tell us what you think sending us an email. Visit New Bern Now's Facebook page or sign up for the latest updates by submitting your email address in the right margin on New Bern Now's website.
Wendy Card