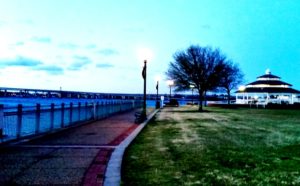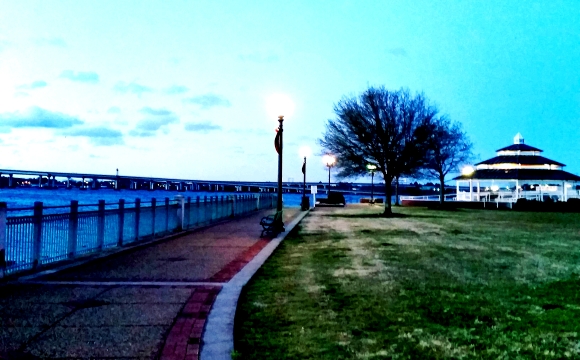 21st: Lunch and Learn: George Washington, 12:00pm at the North Carolina History Center. Call 252-639-3500.
21st: The Honey Dewdrops "Same Old" in Concert, doors open at 6:30pm at the Trent River Coffee Company. Presented by the Down East FolkArts Society. Call 252-646-4657.
21st: New Bern Drum Circle, 6:30pm – 8:00pm at Union Point Park. Call 252-649-1712.
21st: Bernaroo Presents: Emily Musolino Band, 8:00pm – 11:00pm at The Brown Pelican.
21st:  Jekyll & Hyde – The Musical, Fri – Sat: 8:00pm; Sun: 3:00pm presented by Rivertowne Players at the Masonic Theatre.
22nd: SpringFest, 8:00am –  2:00pm at the New Bern Farmers Market. Call 252-633-0043.
22nd: 12th Annual Trent Woods Garden Club Herb Sale, 8:00am – 4:00pm at The New Bern Farmer's Market. Call 252-876-3819.
22nd: 3rd Annual Fallen Officer Memorial Ride, 9:00am – 11:00am, starts at Craven Community College and ends at Harley Davidson of New Bern. Presented by the Veteran Enforcers Motorcycle Association (VEMA).
22nd: Earth Day Neuse River Cleanup, 9:00am – 12:00pm at Lawson Creek Park. Presented by Sound Rivers. Call 252-224-0248.
22nd: Ride for Tacos, 10:00am – 2:00pm starting at Flythe's Bike Shop with proceeds benefiting Multiple Sclerosis, 2411 Trent Rd. Call 252-638-1544.
22nd: LulaRoe Spring Show, 10:00am – 5:00pm at the New Bern Riverfront Convention Center.
22nd: Get to Know Your Dog, 11:00am at the DoubleTree by Hilton. Presented by A Dog's Dream and Kindred – Canines in Motion. Call 252-514-2502.
22nd: Annual Barbecue Pork and Chicken Dinner, 11:00am – 7:00pm at Rhems Fire and Rescue, Hwy 17 South.
22nd: Free Weekly Wine Tasting, 12:00pm – 3:00pm at Cravin' Wine, 1706A Hwy 70E. Call 252-514-2675.
22nd: Swiss Bear Backyard Jam featuring Bryan Mayer and Eric Paslay, 5:00pm – 10:00pm at Tryon Palace's South Lawn. Call 252-638-5781.
22nd: East Brogues Band, 7:00pm at BrÜtopia, 1201 Hwy 70E. Call 252-631-5142.
22nd: Southern Gentlemen Barbershop Chorus Annual Show, 7:30pm at Grover C. Field Middle School Performing Arts Center. Call 252- 288-9132.
22nd: Madame Z's 70s Realness, 7:30pm – 12:00am, Live at the City Laundry, 901 Pollock St. Call 252-876-7007.
22nd: The Bears Band in Concert, 8:00pm – 10:30pm at the Brown Pelican, 411 Broad St. Call 678-205-7309.
22nd – 23rd: 2017 Parade of Homes & Remodeler's Tour, 12:00pm – 5:00pm presented by The Home Builders Association of Craven & Pamlico Counties. Call 252-636-3707
23rd: Art Auction, 1:00pm – 3:00pm at New Bern Arts and Wellness Center.
Listen to our latest show from April 3, 2017:

If you don't have time to listen to the entire episode, click here to see the show notes and listen to parts of the show!
What are you doing this weekend?
Tell us what you think sending us an email. Visit New Bern Now's Facebook page or sign up for the latest updates by submitting your email address in the right margin on New Bern Now's website.
Wendy Card