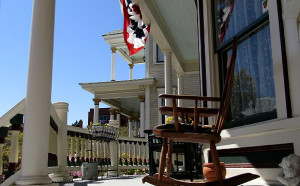 1st – 28th: Seventh Annual Food Drive to benefit the Salvation Army presented by the Tryon Civitan Club in conjunction with the UPS Store. Call 252-637-7500.
24th: Women Veterans and Active Duty Women Outreach Event, 9:00am – 2:00pm at New Beginnings Ministry, 30 Park Lane in Havelock. Call 252-514-4828 Ext 241.
24th: An Evening with Charles Lindbergh, 5:30pm at the Havelock Tourist and Event Center. Presented by the Eastern Carolina Aviation Heritage Foundation. Call 252-444-4348.
24th: Social Justice Honoring Ceremony presented by Peletah Ministries, 6:00pm at The Harrison Center at Christ Episcopal Church, 311 Middle St. Call 252-259-8393.
24th: Bourbon Street Jazz, 7:00pm at The City Laundry. Call 252-876-7007.
24th: Diali Cissokho and Kaira Ba – Dance Music From Senegal, 7:30pm in the Orringer Auditorium at Craven Community College. Call 252-638-7351.
24th – 25th: Laugh Your Way to a Better Marriage with Mark Gungor at Temple Baptist Church. Call 252-633-3330.
24th – 26th: Gem of the Ocean, Fri – Sat: 7:30pm; Sun: 2:00pm at the New Bern Civic Theatre. Call 252-633-0567.
25th: The Intentional Life by Peggy W Barnes, 9:00am – 4:00pm at The City Laundry. Call 252-670-2951.
25th: New Educational Opportunity Center Open House, 11am – 1pm at the Stanley White Recreational Center, 901 Chapman St. Presented by Craven Community College. Call 252-638-1236.
25th: 7th Annual Great Oyster Revival, 3:00pm – 5:00pm at Pamlico Community College. Call 252-249-1851, ext. 3084.
25th: End Polio Now Concert, 6:00pm at the New Bern Riverfront Convention Center. Presented by the New Bern Breakfast Rotary Club. Call 252-229-2858.
25th: Festival Finale, 7:00pm, presented by the Carolina Chamber Music Festival at the Bank of the Arts. Call 252-626-5419.
What are you doing this weekend?
Tell us what you think sending us an email. Visit New Bern Now's Facebook page or sign up for the latest updates by submitting your email address in the right margin on New Bern Now's website.
Wendy Card