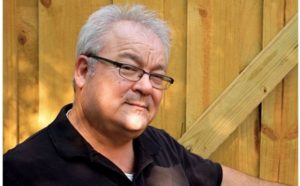 Historical Society's Free Richard K. Lore Lecture by Dr. David La Vere
The Lost Colony is one of the great NC mysteries with recent discoveries leading historians in two different directions away from Manteo and leaving them with more questions.  History professor Dr. David La Vere will present his study of the topic on Saturday, November 5 at 2pm at the Cullman Performance Hall at the North Carolina History Center as this year's Richard K. Lore Lecture for the New Bern Historical Society. Dr. La Vere's research shows that when the English colonists who were left on Roanoke in 1587 disappeared, they tried to leave clues to their whereabouts. Though John White and others would look for them, the Lost Colonists were never seen again by Europeans. Their fate terrified the English and had the potential to derail future English colonization. This talk explains Roanoke Indian society and politics, English Elizabethan politics and colonial ambitions, who and what made the Roanoke colony fail, and what La Vere believes happened to the Lost Colonists.
Prof. David La Vere teaches American Indian History at the University of North Carolina Wilmington. He is an award-winning author and public speaker. Born in New Orleans, he served a hitch as a Marine Corps infantryman, then earned a B.A. in Journalism from Northwestern State University in Natchitoches, Louisiana. Upon graduation, he spent five years in Dallas as an advertising copywriter. Discovering he enjoyed writing history more than writing ad copy, he returned to Northwestern State and earned an MA in History. From there he went on to Texas A&M University for his Ph.D. in History. He came to UNC Wilmington in 1993 and is now a professor of history there. LaVere's seventh book, titled The Tuscarora War: Indians, Settlers and the Fight for the Carolina Colonies, was published in October 2013 by the University of North Carolina at Chapel Hill Press. Besides books, he's written numerous articles for Our State North Carolina magazine and for historical journals. La Vere often lectures around the state, giving talks about the history of North Carolina Indians. He has given a talk at the Oxford Round Table at Oxford University, England on diversity in society.
Submitted by: Kathy Morrison, New Bern Historical Society