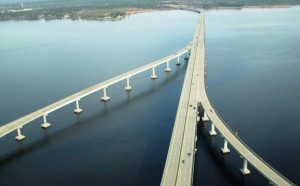 1st – Dec 20th: Flemming Chiropractic presents Coats for Kids Drive, 3601 Trent Rd. Benefiting Foster Children in Craven County. Call 252-638-6062.
17th: Tryon Palace African American Lecture Series: Theatrical Performance of 'Another Family Reunion', 7:00pm in the Cullman Performance Hall, North Carolina History Center. Call 252-639-3500.
18th: Lunch and Learn: Historic Holiday Traditions and Celebrations, 12:00pm at the North Carolina History Center. Call 252-639-3500.
19th: Movement and Mindfulness Fundraiser for Matthew Relief, 10:00am – 2:00pm at Christ Episcopal Church Harrison Center. Call 252-670-6881.
19th: GriefShare Program – "Surviving the Holidays", 10:00am – 12:00pm at Centenary United Methodist Church. Call 252-637-4181.
19th: A Night in Oz – Merci Clinic's 20th Emerald Anniversary Gala, 5:30pm in the Emerald City Ballroom at the North Carolina History Center. Call 252-633-1599.
19th: At the Gallery: Jimmy Van Heusen performed by Patrick Bliss and Tim Maddox, 7:00pm presented by the Craven Arts Council and Gallery at the Bank of the Arts. Call 252-638-2577.
20th: Fall Recital – Fuller's Music Teaching Studio Students and Teacher perform, 2:00pm at First Baptist Church, 239 Middle St. Call 252-638-2811.
20th: African American Heritage Tour, 2:00pm at the Tryon Palace Waystation. Call 252-639-3500.
Listen to our latest Podcast episode for details about this weekend's events:

There also all kinds of fun activities to include something to do for all ages!
What are you doing this weekend?
Tell us what you think sending us an email. Visit New Bern Now's Facebook page or sign up for the latest updates by submitting your email address in the right margin on New Bern Now's website.
Wendy Card