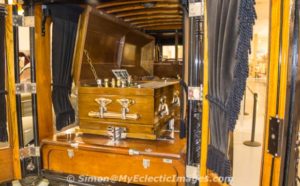 Looking for a vacation venue that will keep everyone happy and entertained? Here are five reasons why you should consider Hershey, PA for your next family getaway.
This is only a small sampling of what Hershey and Harrisburg have to offer. The best way to find out what you're missing is not to miss it.
This article was made possible through the generosity of Hershey Harrisburg Regional Visitors Bureau and its supporting members. All opinions, however, are, as always, entirely my own.
Penny Zibula is a freelance travel writer and blogger based in New Bern, NC. Her work has appeared in Travel Post Monthly, MilesGeek and Epicurean Traveler. Follow her adventures at SixLegsWillTravel.com.
By Contributing Author: Penny Zibula