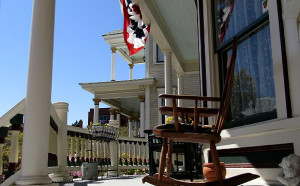 30th: The African Children's Choir to Perform in New Bern, 7:00pm at Temple Baptist Church. Call 360-733-2149
30th: Around the World in 80 Tunes, 7:00pm – 10:00pm at the Trent River Coffee Company. Call 252-514-2030.
30th: Classic Guitarist Elliot Frank in Concert, 8:00pm at the Red Shoe Gallery. Call 252-670-7736.
October:
1st – 31st: Tryon Civitans' Peanut Butter Drive benefiting Religious Community Services, drop off at The UPS Store, 1822 South Glenburnie Rd. Mon – Fri: 8:00am – 6:00pm; Sat: 8:00am – 4:00pm. Call 252-637-7500.
1st: Craven County Clean Sweep, 9:00am at Lawson Creek Park. Call 252-633-1477.
1st: 2016 Neuse River Backwater Open at Lawson Creek Park.
1st: Free Bully Proof Seminar, 10:00am – 12:00pm at Sugoi Submissions Brazilian Jiu Jitsu, 1702 US Highway 70E Suite A. Call 361-446-5639.
1st: Spring Hope FWB Church and Accurate Auto's 2nd Annual Car Show, 10:00am – 2:00pm at Accurate Auto in Bridgeton. Call 252-671-5124.
1st: Pumpkin Patch opens at Christ Episcopal Church at 10:00am (open Sat 11:00am – 5:00pm; Sun: 12:00pm – 5:00pm. Call 252-633-2109.
1st: Hope for Harrison – Poker Run and Bike Show, Registration: 10:30am at Harley-Davidson of New Bern. Proceeds benefit the Muscular Dystrophy Association. Call 252-675-0347.
1st: Historic Dryborough Association presents The Extraordinary Life of US Congressman George H. White. Sr., 12:00pm at the New Bern-Craven County Public Library. Call 252-637-7192.
1st: Taste, See, Hear and Experience the World with Interfaith Refugee Ministry, 6:00pm at Christ Church Harrison Center. Call 252-633-9009.
2nd: Asian Games Club of New Bern, 2:00pm at the Trent River Coffee Company. Call 252-514-2030.
2nd: 2D Marine Aircraft Wing Band Free Fall Concert, 2:00pm at the MCAS Cherry Point Station Theatre. Call 252-466-2330.
2nd: Home on the Range Concert, 5:00pm – 8:00pm at The Emerald Golf Club. Benefiting Religious Community Services. Call 252-633-4440.
2nd: Dvořák's Symphony No.5, 7:30pm at the New Bern Riverfront Convention Center. Presented by the North Carolina Symphony. Call 919-733-2750.
Listen to our latest Podcast episode for details about this weekend's events:

There also all kinds of fun activities to include something to do for all ages!
What are you doing this weekend?
Tell us what you think sending us an email. Visit New Bern Now's Facebook page or sign up for the latest updates by submitting your email address in the right margin on New Bern Now's website.
Wendy Card