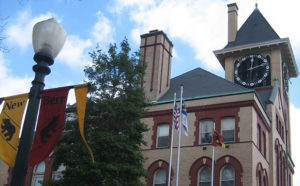 5th – 6th: Working presented by RiverTowne Players, Fri – Sat: 8:00pm; Sun: 3:00pm at the Historic Masonic Theatre, 514 Hancock St.
6th: Watermelon Day, 8:00am – 2:00pm, New Bern Farmers Market. Call 252-633-0043.
6th: Craven County Clean Summer Sweep, 9:00am at Lawson Creek Park. Call 252-633-1477.
6th: Auditions for Tryon Palace's Candlelight: A Colonial Christmas Celebration, 1:00pm – 3:00pm at Tryon Palace Waystation Auditorium. Call 252-639-3524.
6th: Coastal Carolina Purple Heart Dinner, 5:00pm – 8:00pm at the New Bern Riverfront Convention Center. Call 252-649-3033.
6th: Stuff the Bus, 10:00am – 2:00pm at Walmarts in New Bern: 3105 Dr. M.L. King, Jr., Blvd. and 2915 Neuse Blvd., and Havelock: 566 U.S. 70. Presented by Craven County Partners In Education and Craven County Schools. Call 252-514-6321.
Listen to our latest Podcast episode for details about this weekend's events:

There also all kinds of fun activities to include something to do for all ages!
What are you doing this weekend?
Tell us what you think sending us an email. Visit New Bern Now's Facebook page or sign up for the latest updates by submitting your email address in the right margin on New Bern Now's website.
Wendy Card