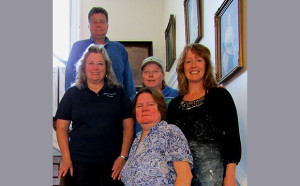 Find out the latest information about our beautiful and happening town of New Bern and Beyond. Beyond, meaning our travels throughout Eastern North Carolina.
Listen to our podcast show here:

During this show, New Bern Now's Podsquad: Rich Sheridan, Lisa Bisbee-Lentz, Laura Johnson, with Special Guest Dona Baker (Masterful Dog Training) and I, highlighted numerous businesses and non-profits in and around New Bern! Susan Moffat-Thomas will be back soon.
You can't say there's nothing to do in New Bern…
Show Notes:
00:24 – Tammie Hill, Advanced Attractions Hair Salon
1:45 – Agility Dog Training and Puppy Kindergarten at Lynaire Kennels
7:09 – 8th Annual Art at the Coastal Carolina Regional Airport
8:48 – International Film Series: The Dish
9:17 – Community Vision Neighborhood Forum
9:51 – Glow Run for Easter Seals UCP
10:23 – Craven Correctional Institution for the New Leash on Life Program
13:06 – April is Prevent Child Abuse Month presented by the Community Coalition for Craven County Children
13:42 – Art Report (ArtCrawl and ArtWalk) and downtown Galleries and Studios along with live performances downtown and around town like Mickey Milligan's and Mesh
15:39 – Uber of New Bern
16:12 – Bear Foot Kayaks interview with Stephanie Mills
17:57 – Stand Up Outfitters
18:52 – 8th Annual East Carolina Pottery Sale at the History Center
19:03 – Bi-Annual Photography Competition at the New Bern-Craven County Library presented by the Coastal Photo Club
19:30 – Natasha Borzilova in Concert at the Trent River Coffee Company presented by the Down East FolkArts Society
20:17 – Craven Works Employment Resources and Job Event
20:29 – Gardening and local plants
20:48 – New Bern Spring Homes and Gardens Tour and The Spring Heritage Plant Sale at Tryon Palace
21:46 – Trent Woods Garden Club Herb Sale at the Farmers Market
22:09 – Plants and Herbs that deter insects
22:43 – No Mite Me Natural Insect Repellent (works on Ticks, Mosquitos…and most insects)
23:52 – New Bern Spring Homes and Garden Tour interview with Kathy Morrison, New Bern Historical Society
25:34 – Bull Riding in New Bern at Hang'n Tree Ranch Buckin' Bulls
25:54 – Robert Schwartz with the Eastern Carolina Weiner Dog Festival
27:16 – Upcoming Events that we haven't already covered (April 1st – 17th)
30:19 – The latest from New Bern's Bed and Breakfasts
30:40 – Day Trippin' with Rich Sheridan – Bites and Blues Event; 38th Annual Newport Pig Cooking Contest (largest whole hog BBQ pig cooking contest in the US); and the Beaufort Olive Oil Company Lunch at Circa 81.
32:07 – Rich Sheridan's Crystal Coast Discovery Map's website revisions…includes some terrific events and much more!
We'll be back on April 11th.
Tune into our latest Podcast episodes and radio interviews on ITunes.
Please let us know if you have any comments, suggestions, or would like to set up an interview and spread the word about a special event or other interesting topic. We look forward to hearing from you!
You can subscribe to New Bern Now and Beyond by pressing the orange Syndication RSS feed located under the calendar: http://newbernnow.libsyn.com/.
Tell us what you think by sending us an email or calling 252-638-6858. Visit New Bern Now's Facebook page or sign up for daily updates by submitting your email address in the right margin on New Bern Now's website.
Wendy Card