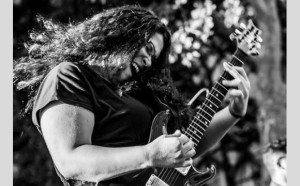 When it comes to North Carolina soul, it's hard to find an act as gritty and passionate as Emily Musolino.
Based out of Durham, NC, you may recognize Musolino from her work with the acclaimed Dark Water Rising, but she's a formidable artist all her own. In Dark Water Rising, Emily primarily serves as a bombastic guitarist and provides jaw-dropping harmonies for lead vocalist Charly Lowry, but in recent years Musolino has shown that she's got plenty chops of her own. A Berklee College of Music Graduate, Musolino's a true powerhouse act, frequently churning out expansive guitar lines to embellish her already encapsulating vocal melodies.
Musolino blends blues, folk and soul together for one captivating product that oozes with roots-rock sincerity.
Musolino will be performing with her trio at Mickey Milligan's in New Bern, N.C. on Friday January 29.
Admission is $6 and the show will kick off at 10:00 p.m.
Check out Emily Musolino's music for a peek into her mesmerizing sound.
Submitted by: Grant Golden