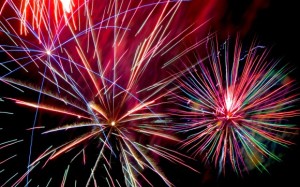 From T-Shirt and Jeans to Semi-formal Attire…there's a place for You!
– The Bears – New Bern's favorite oldies band will ring out the old year and ring in the new at Attitudes Pub and Grille in River Bend. They'll be serving prime rib buffet and seafood platter dinners with a midnight champagne toast. Festivities start at 6:30pm. Call 252-633-2006.
– Christoph's on the Water at the DoubleTree by Hilton in New Bern has a New Year's Eve party package with overnight accommodations and Ballroom Party with entertainment by Bryan Mayer and CK Entertainment. They'll have a reception outside the Ballroom and dinner inside the Ballroom with a midnight toast as the ball drops. For details call 252-638-3585.
– Triple Play Restaurant and Bar is hosting a night of New Year's Eve celebrations with live music by Zen Pirates and Jim Kohler. Call 252-634-2010.
– The Howling Dog Saloon aka Flyers 69 will be having a DJ, Karaoke, Midnight Cheers and specials in between! Call 252-514-2433.
– Join Mickey Milligan's for a night full of eclectic, high-energy jams by Jacksonville's Bridge to Breakdown and New Bern's Mo Music Band with a champagne toast for the year to come at 3411 Trent Rd. Call 252-637-3711.
– City Laundry is hosting Art, Music, and Conversation: New Year's Eve from 8:00pm – 1:00am. Call Kathy Adolph at 252-637-1889 for details!
– Monette J G Grocery will host a New Year's Eve party with entertainment by 3 Day Weekend with music starting at 8:00pm.
– The 4th Annual New Years Gala Ball starts at 8:00pm in the Stanly Hall Ballroom. Dance the night away and enjoy heavy hors d'oeuvres and bringing your own beer or wine!
– 247 Craven is offering special seating. For details call 252-635-1879.
– Captain Ratty's Seafood and Steakhouse is having a wine dinner with Chris Izzo of Mutual Distributing to host this Special Event beginning at 6:30pm. For details, call 252-633-2088.
Please let us know about an event that's not listed and we will be happy to add it to our "Community Calendar".
Tell us what you think by commenting below or sending us an email. "Like" New Bern Now's Facebook page or sign up for the latest updates by submitting your email address in the right margin on New Bern Now's website.
Have a great weekend!
Wendy Card