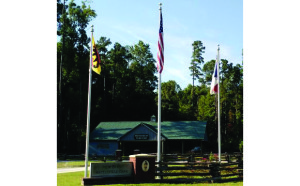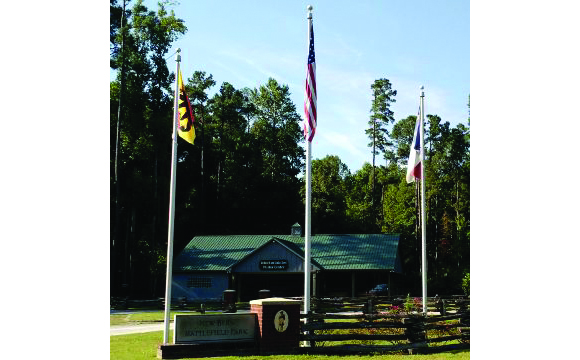 Join State and Local Dignitaries and Officials
Join friends, neighbors, state and local officials, re-enactors, musicians and more as the New Bern Historical Society celebrates the opening of its new History Walk and Plaza at New Bern Battlefield Park. The plaza features a 20 foot wide bas relief concrete map of the battlefield that will explain which units were here and what happened. In addition, 35 informational panels have been added to the Plaza and the Visitor Center giving the visitor more information on what the battle meant to New Bern and how it influenced our history. Be sure to get a guided tour along with refreshments. The celebration is free and open to the public.
Exciting things have been happening at New Bern Battlefield Park, located about five miles south of historic New Bern, just off Highway 70 East at the entry point to the Taberna homes development. This unique portion of the civil war Battle of New Bern site is preserved in its original, natural state. Visitors are able to visit six of ten surprisingly well-preserved earthen redans. Its approximately 30 acres are a Federally-designated site of historical significance, owned by the New Bern Historical Society. The Society has enhanced the visitor's experience by developing a History Walk that was recently completed.
The History Walk is a narrative path that begins at the new plaza and leads visitors through the park and battlefield. Interpretive panels highlight troops and military movements, place the battle in historical context, and relate the site to other New Bern and regional Civil War sites. The period covered is New Bern on the eve of war and the particular events leading to the battle, the battle itself, and New Bern under occupation. All panels will incorporate technology that allows visitors to access further in-depth information.
In addition to the local dignitaries and re-enactors, The Historical Society will celebrate with music from the Marine Band as well as from Simon Spalding. A Marine color guard will lead off the ceremonies and speakers will include Dr. Reginald Hildebrand of UNC Chapel Hill. You are invited; the event is free. To help celebrate the opening of the History Walk, the New Bern Academy, currently featuring a Civil War exhibit will be open free to the public.
For more information, call the New Bern Historical Society at 252-638-8558.
Submitted by: Kathy Morrison, New Bern Historical Society