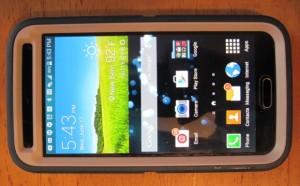 If you or someone you know has a Samsung Gallaxy, you may not be aware of the recent story that hit the newswires today. Here's one of the articles published by CNN Money, "600 million Samsung Gallaxy phones exposed to hackers".
I have one of these phones, so concerned, I contacted my service provider, AT&T. Their technical support representative confirmed there was an issue and they work working on resolving it. In the meantime, the representative told me not to use an unsecure Wi-Fi network.
I'm not tech-savvy and don't want to confuse anyone, I just want to save you a visit to your service provider or wasting your time by calling them. I was told that I would receive a message from AT&T when the issue was resolved.
I hope this helps give you peace of mind until Samsung has the problem fixed.
Tell us what you think by commenting below or sending us an email. Visit New Bern Now's Facebook page or sign up for the latest updates by submitting your email address in the right margin on New Bern Now's website.
Wendy Card