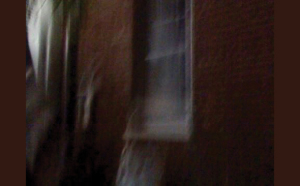 Ghosts of New Bern has begun our eighth season offering our popular walking tours of haunted locations in New Bern's Downtown Historic District. We have enhanced our program with new stories along with our old favorites.
Scheduled tours will continue through October 31, 2015 (Halloween Night).
We will observe the following schedule for the spring months:
Now through May 2nd, tours will be offered Fridays and Saturdays at 7:30 PM.
From May 6th through May 30th, tours will be offered Wednesdays through Saturdays at 7:30 PM.
On Friday, April 10th, and Friday, May 8th, tours are scheduled for 8:30 PM only so that guests may take our tour after they enjoy Artcrawl in Downtown New Bern.  Please check our postings on Facebook for details of our ARTcrawl Date Night specials.
Tours are $12 for adults and $6 for children under 12 (no charge for infants or toddlers). Tours start at Morgan's Tavern & Grill, 235 Craven St. When making your reservation, ask about our discounted dining package offered in partnership with Morgan's Tavern and Grill.
We are also available for group tours of 10 or more. Call 252-571-4766 for group rates and tour options.
For reservations and information please call (252) 571-4766. Tickets may also be purchased at Bynum's Drugs and The Next Chapter Book Store in Downtown New Bern.
Submitted by: Joyce and Joseph O'Callahan, Ghosts of New Bern