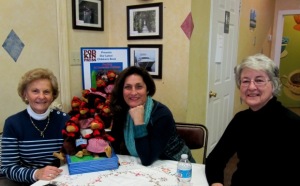 While we were delivering the Ledger magazine in and around town this weekend, we decided to visit our friends on Middle Street.
We stopped by Bear Towne Java as Teresa Mitchell and Jean Kenefick were hosting Poultry at Lavender Cottage book signing with Author Brenda Hooks Harris. Local renowned magician, Gary Shelton, highlighted the afternoon with a variety of magic tricks to entertain the children.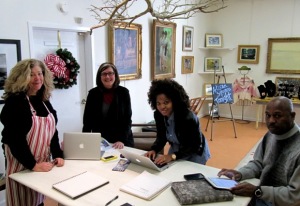 Next stop was the new Red Shoe Studio Gallery, owned by Andrea and Phil Owens, located behind Bear Towne Java. We were happy to catch up with local artists as they were brainstorming for upcoming fun-filled events!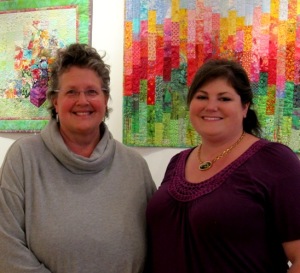 Our visit to the Craven Arts Council and Gallery at the Bank of the Arts was long overdue and we were glad to catch up with Carol Tokarski and Valerie Mims.
We're looking forward to finishing the first round of delivering the Ledger so we can attend more events throughout New Bern and beyond!
Tell us what you think by commenting below or sending us an email. Visit New Bern Now's Facebook page or sign up for the latest updates by submitting your email address in the right margin on New Bern Now's website.
Wendy Card