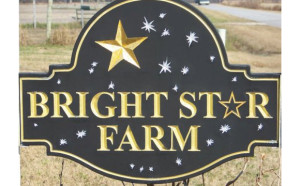 Free Holistic Health Harvest Festival and Author Event
Author Launch Party and Fun Family Health Seminars
A Holistic Health Harvest Festival and Author Event will take place at Bright Star Farm in Trenton, NC on Saturday, November 15th, 2014 from 2 p.m. until 8 p.m. featuring the local launch of On Medicine and Miracles by Teresa Holler of Victory Health Consultants, a Holistic Health Exhibition Hall, holistic health seminars, harvest crafts exhibits, a 50/50 raffle, live music and dancing, and more.
The event will feature holistic health and crafts exhibit tables featuring local vendors and artists, as well as holistic health presentations on topics such as essential oils, easy gluten-free eating for families, and other health- and spiritual-based topics. Come meet locally- and nationally-renowned authors, medical professionals, and pastors and enjoy fall refreshments and other activities throughout the afternoon, including horseback riding, a petting zoo, author book signings, a bonfire, and live music and dancing that evening.
Around 5 p.m. The Fringe Band of Wilmington, NC will kick off a celebration of healthy living with live music. Pastor Michael Thornton, author of Fire in the Carolinas and Founder of Ignite Ministries, will give a keynote speech at 6:30 that you won't want to miss called "Hope for the Carolinas."
Exhibitors interested in participating should contact Teresa Holler at 910-473-3222 in the Wilmington area and Connie Carlton at 252-559-3309 in the Greenville-New Bern-Jacksonville area. The deadline for vendor sign-ups is Oct. 31. Find Victory Health Consultants and Bright Star Farm on Facebook or visit TeresaHoller.com  or BrightStarFarmNC.com for more information.
Submitted by: Meghan Bliss, Bright Star Farm