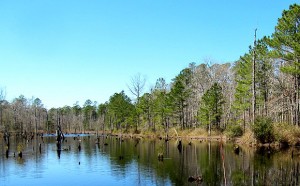 After a few days of warmer weather, families may begin thinking of summer plans.  Many different local summer options can be found for Craven County families, but you may be ready to consider an overnight residential camp for a child this summer.
Parents can find an array of specialty camps that focus on almost every imaginable sport, academic enrichment camps, or the arts.  While academic performance is important, significant learning and growth can be found at general interest camps such as those offered by NC 4-H.
General interest camps feature a variety of activities to let youth explore different areas of interests and build interpersonal skills, while providing valuable out-of-school learning experiences.  According to the American Camping Association, "childhood is moving indoors. Over the last two decades children have become more focused on inside activities and spend less time engaged in outside plan, which can foster healthy mental, physical and emotional growth."
Camp helps children build social skills as they interact with others.  Camp is much like a community for children and this provides an ideal setting for children to learn how to live together.  Children develop skills in conflict resolution and communication, as they must learn to work out differences with cabin mates, solve a challenge to help their team at the ropes course, or start a conversation with a new friend.  Often families want to send their child with a friend, but there is significant value to attending camp without your best friend from home and learning to make new friends with others at camp.  The social skills the young children experience at camp are the building blocks to the skills they will use later as they start college and build a community with new college friends in a residence hall.
Eventually, children will grow-up and live on their own and camp allows children to take some steps towards independence.  Camp may provide the first experience for a child to make decisions without an adult overseeing their choices.  While camp counselors serve as mentors, children build independence as they keep-up with their items, make their bed, and decide on camp store purchases.  Parents often remark how children seem a little more mature after spending the week away from home.
While environmental issues are a top national concern, children spend less time outside in nature.  4-H camps allow children to spend time outside learning about environmental issues through experience.  Children at 4-H camp are discouraged from bringing electronics to camp and spend most of their waking time in outside activities such as horseback riding, canoeing, swimming, overnight camping trips, and more.  Often an activity they experience at camp can build into a lifelong interest.
NC 4-H operates three residential summer camps located in different regions of the state.  Craven County will be camping at the Eastern 4-H Center the week of July 20-25.  The Eastern 4-H Center is located in the northeastern corner of our state and it is a traditional 4-H camp for ages 8-14.  4-H membership is not required to attend.  To learn more about 4-H camp opportunities, please contact Wendy Paschal at 252-633-1477 or email.
Submitted by: Wendy Paschal, Extension Agent, 4-H and Youth Development, NC State University, College of Agriculture and Life Sciences