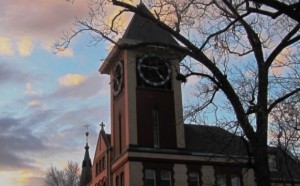 As you probably know, our goal is to promote New Bern and not demote anyone or anything in our town.
We've been known as "neutral" when it comes to political issues, but we want to help our community make an informed decision of who is the right person for Mayor.
We enjoyed meeting with both candidates to talk about their platforms. Here is Laura Johnson's radio interviews with Dana Outlaw and Sabrina Bengel.
We're interested in learning what pressing issues that you believe affects our City and what you would do to resolve the problems?
If you had a chance to sit down with the Mayoral Candidates, Sabrina Bengel and Dana Outlaw, what questions would you ask them?
We've seen what people are posting on social media sites and some of it is borderline hateful. Some may believe the election is a popularity vote. If that's the case, then you've already decided who you're voting for.
We're asking because we believe your voice matters to the outcome of the runoff election! Who knows, New Bern Now may even host a debate. It all depends on your response and the willingness of the candidates. If we did, it would be an "impartial debate" and the questions would come from the public.
Please let us know what questions you would like to be answered by sending us an email. If things don't work out for a public debate, we will share your questions as long as they are within reason.
We look forward to hearing from you!
Wendy Card