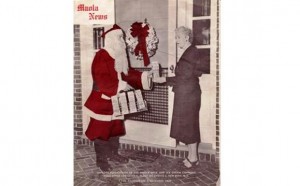 September 11, 2013 at The Chelsea
Want to learn more about the Riverside historic district and its past? Or the Roper Lumber Mill in Riverside, one of the largest in the southeast? Or how about the dramatic capture of a Union naval vessel that happened on the banks of the Neuse River in what is now Riverside? Tim Thompson kicks off this year's Lunch and Learn series for the New Bern Historical Society with a talk filled with the history of one of New Bern's "other" locally designated historic districts and first suburb, Riverside.
"A History of the Historic Riverside Neighborhood" will be presented Wednesday, September 11, 2013 at 11:30 am at The Chelsea Restaurant. Thompson is a resident of Riverside, past president of the Historic Riverside Neighborhood Association, a board member of the New Bern Preservation Foundation, and chairman of the New Bern Historic Preservation Commission.  He has been researching the history of Riverside since moving there in 2005 and has collected personal recollections and photos of Riverside's past and present.
Tickets are still available and are $15 for Historical Society members and $17 for non-members; lunch is included. Tickets must be purchased in advance by calling the New Bern Historical Society at 252-638-8558.  Lunch choices are:  Red Eye Shrimp – shrimp, andouille sausage and trinity vegetables tossed with java seasoning over creamed silver queen corn; or Mediterranean Chicken – chicken stuffed with artichokes, spinach, fire-roasted tomatoes and parmesan cheese topped with garlic veloute, rice and vegetable.
Join The New Bern Historical Society and Tim Thompson for lunch, and learn about one of New Bern's most interesting historic neighborhoods.
Submitted by: Kathy Morrison, New Bern Historical Society