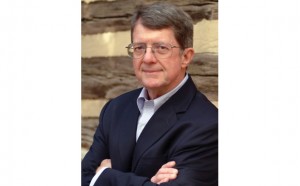 The New Bern Historical Society announces its February program for the Lunch & Learn Series on Wednesday, February 6th, 2013 at 11:30am at the Chelsea Restaurant.
Our program is "Famous and Infamous Women of North Carolina" presented by Randell Jones. He is the co-editor of the book by Dr. H.G. Jones, Scoundrels, Rogues, and Heroes of the Old North State.  Our speaker is a member of the Road Scholars' Speakers Bureau of the North Carolina Humanities Council who is sponsoring his presentation.  Mr. Jones is also the award-winning author of several other books on North Carolina history including In the Footsteps of Daniel Boone. Visit www.danielboonefootsteps.com.
Carolina turns 350 years old this year, and in that time the Old North State has been home to some notable Americans whose lives have become part of the fabric of America's story.  We have also been home to some real characters over the centuries – folks whose antics, tomfoolery, and sometimes all-round, pure cussedness has made them worth remembering.  And that's just the women!
Come hear true tales from the state's history archives about a few of these ornery North Carolina ladies and a few who are real heroines, too.  March is National Women's History Month and it is never too early or too late to pay the homage due the women in our lives and in our history, be they rakish pirates, opportunistic gold diggers, impersonators, exhibitionists, adventurers, or skilled experts sought by royalty around the word.  All the tales he will share come from the age of pirates, the Colonial and Revolutionary eras, from the Civil War, and into the early 20th century.  The book contains many more stories of both men and women across 400 years of history from the coast to the mountains. Copies of the book will be available for purchase.
Call the New Bern Historical Society office at 638-8558 for PREPAID reservations only as seating is limited.  Members $15; Non-Members $17.
Submitted by: June Dunleavy, New Bern Historical Society