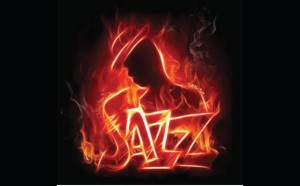 In Honor of Black History Month
February 8, 9 at 7:30pm, February 10 at 2pm
Tickets:  $14 in advance, $16 at the door, $10 for Students and Active Duty Military with ID*
Directed by John Van Dyke
Bring on the Jazz!
New Bern Civic Theatre presents a night of sizzling, red hot jazz performed by talented musicians and artists!
The history of Jazz is as rich as the sound. Directed by Jazz performer John Van Dyke, this production will take you on a journey of Jazz from the very beginning and will leave you mesmerized. Featuring talented performers including the soulful voices from NBCT's smash hits Rent: The Musical and Dreamgirls and our incredible jazz musicians.
Join NBCT as we present a night of sizzling, red hot jazz!   This special event is for one weekend only and tickets are going fast!
Tickets can be purchased by calling the box office at 252-633-0567 or by ordering online at www.newberncivictheatre.org. Visit us at www.facebook.com/newberncivictheatre.org.
Call 634-9057 for more information.
Submitted by: Gayle Albertini for the New Bern Civic Theatre, 414 Pollock St., New Bern, NC